There's no denying that VR gaming has been growing over the past few years. As this technology advances further, you'll see the launch of several gadgets and accessories associated with it. Today, you'll find more options in VR headsets for an exciting gaming experience. They range from affordable models to high-end ones to suit varying budgets and preferences.
You'd certainly need a good VR headset to have a wonderful time in the digital wonderland of gaming. It would be a good idea to have some knowledge about the technical specifications of this gadget. Upon knowing such specifications, you'll find it easier to make comparisons and choose the best one. Now, let's take a look at some of the best VR headsets that give you a fantastic gaming experience:
1. Meta Quest 2
This excellent VR headset from Meta recently hiked its price. Despite the increase, it continues to be the best and one of the most versatile VR headsets. As it requires no gaming console, phone, or computer, you'll find it somewhat affordable. You can upgrade the display and controllers and add extra features with Quest Pro if you're willing to pay more.
Meta Quest 2 has a 128GB storage, which is good for storing many apps and games. The versatility of Meta Quest 2 may remind some gamers of the Nintendo Switch. This VR headset can connect with your computer to run more advanced apps from the Meta library.
2. Valve Index
Valve Index has a crisp display and gives you a wider view. It would run well even with the older GPUs and has a higher refresh rate. This VR headset can be a perfect pick for the next-generation systems. However, setting it up can be quite tricky for you, especially if you're not so much into VR headsets.
While setting up updates for it, you might encounter some connection issues as well. If you're ready to look past these things, Valve Index can be a great VR headset. You can also use it for longer periods of time, owing to its high-resolution screen and better refresh rate.
3. HP Reverb G2
Reverb G2 emerges as a delightful VR headset for the more serious gamers. It has a 114-degree field view and a great resolution. HP's Reverb G2 is lightweight, comfortable, and has amazing dropdown speakers. Although it is preferred for the Windows 10 VR ecosystem, the headset works well with other applications. Among the downsides are the absence of headphone jack. The over-ear speakers would be the only audio choice for you.
4. PlayStation VR 2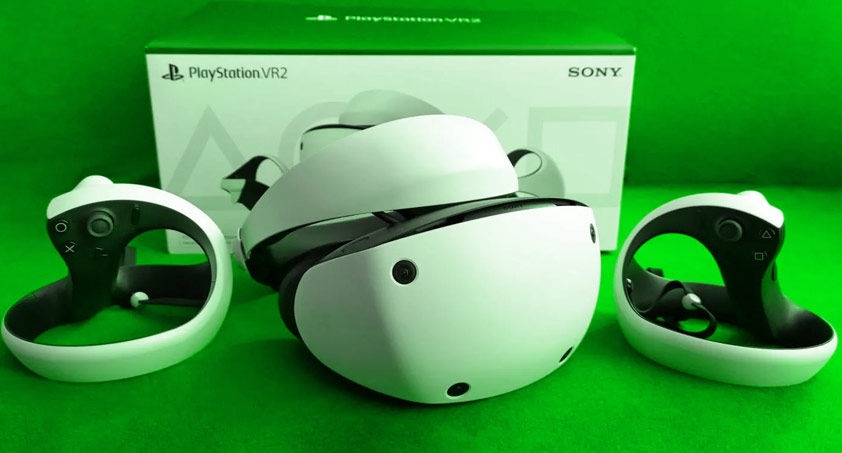 Also known as PSVR 2, this VR headset has a premium feel to it. An excellent graphics quality, built-in eye tracking, HDR OLED display, and advanced controllers are some of its noteworthy features. It needs a PlayStation 5 to work, but can give you the best experiences while playing your favorite VR games.
This is a VR headset designed to launch and play VR games as it lacks the metaverse-style software. Most games available for this headset are the ports of titles. You can easily get them on Quest 2 and other such devices.